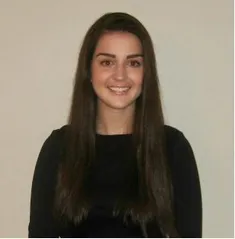 Dr. Alyssa Emmons received her Bachelor of Science degree from the University of Connecticut where she was a member of the Honors Program. She then attended Columbia University College of Dental Medicine in New York City and earned her Doctor of Dental Surgery (DDS) degree. At Columbia, Dr. Emmons was awarded the "Outstanding Achievement in Operative Dentistry" Award from the Academy of Operative Dentistry. She was also the Co-Founder and President of the student chapter of the Academy of General Dentistry.
Dr. Emmons went on to complete a General Practice Residency at Northwell Health in Manhasset, New York. At Northwell, Dr. Emmons had advanced training in all aspects of general dentistry including fixed prosthodontics, cosmetic dentistry, operative dentistry, oral surgery, pediatrics, and emergency dentistry.


Dr. Emmons is passionate about providing superior quality dentistry and still continues her education with regular Continue Education courses. She strives to stay up-to-date on the latest topics and techniques to provide optimal care for her patients. Dr. Emmons is also a member of the American Dental Association, Academy of General Dentistry, and Massachusetts Dental Society.

Outside of dentistry, she enjoys exercising, spending time outdoors, watching Boston sports teams, and spending time with family and friends.